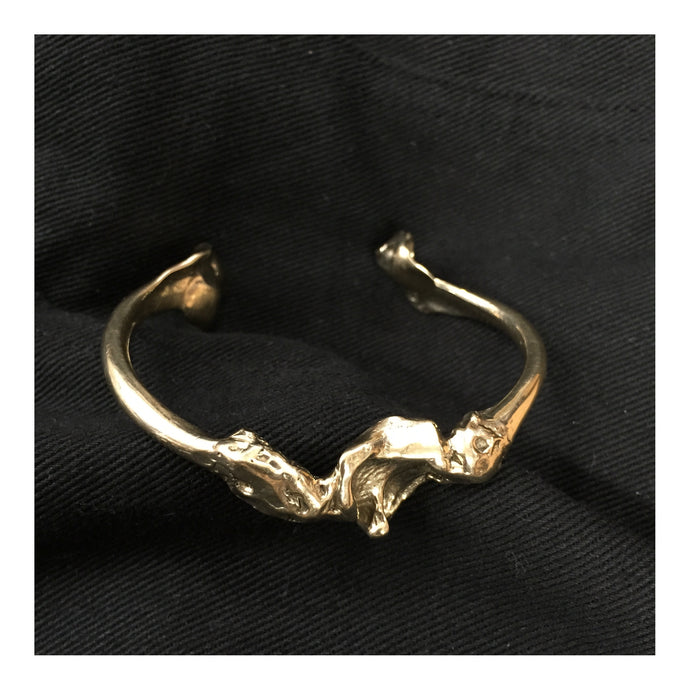 "Blessed to the Bone" Bone Medicine Cuff
Regular price $525.00 Sale
Blessed to the Bone cuff in gold-tone brass with LARGE JOINT allows you to wrap your wrist in talismanic Bone Medicine. Strong, powerful, unique.
Gold-Tone Brass. LARGE
Special order finishes are available (i.e., Matte Black or Oxidized Vintage Look) and may add 2 weeks to order fulfillment, at additional pricing.